Advertising in Mumbai Metro Trains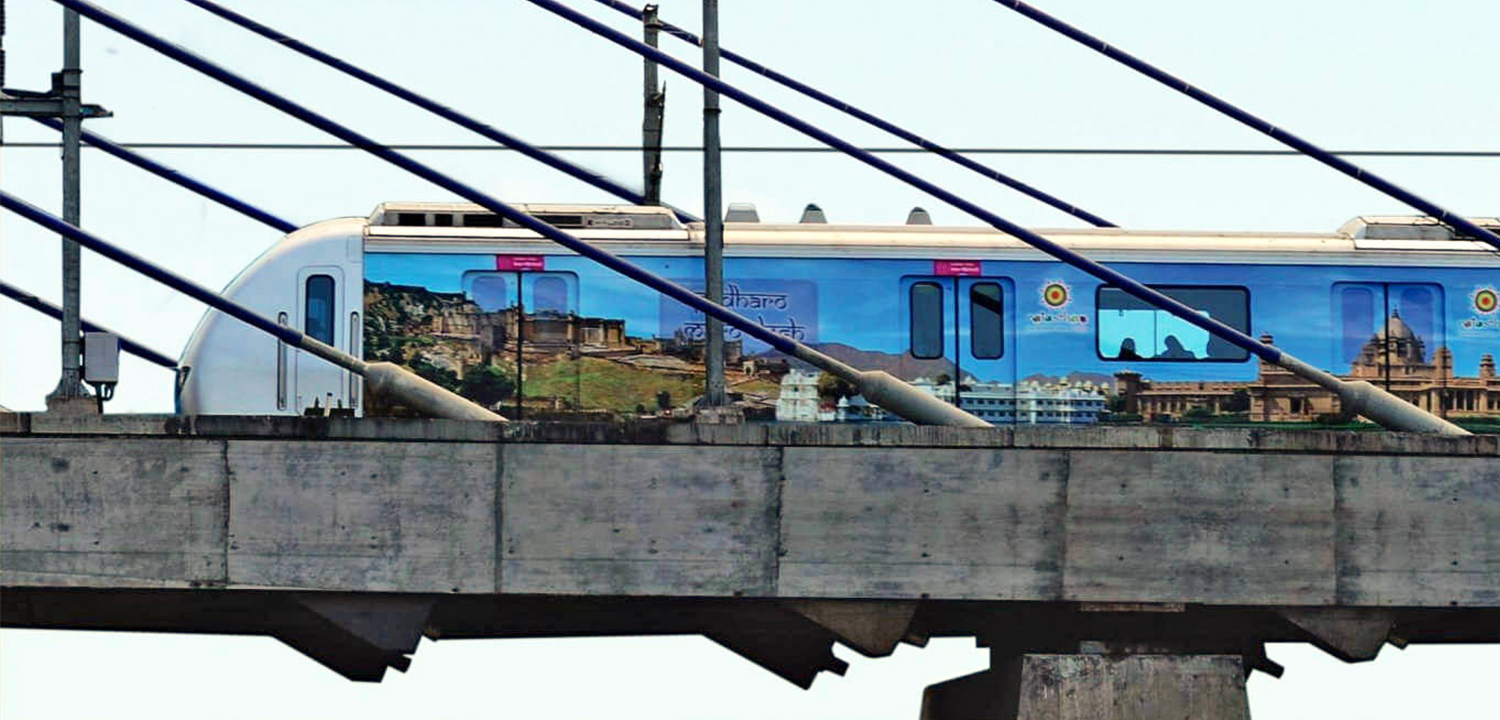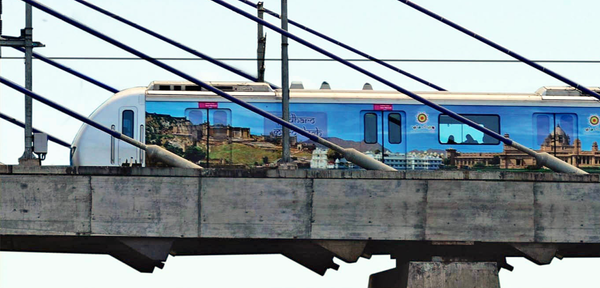 Mumbai Metropolitan City is the financial capital of India. It is a business, industrial, trade & marketing hub. Hence, there is an utmost need for advertisements and displays for its various manufacturing, products, and services available. This seems more so because all sorts of businesses, marketing, and salespeople constantly visit this city in search of varied purchases, of goods and services; not to mention similar activities being conducted by millions, living within this city, itself.
Mumbai Metro Trains are the lifelines of this vibrant city, busy and heavily involved in business, commerce, manufacturing, and trading. As such, advertising in Mumbai Metro Trains assumes great importance for maximum publicity, awareness, and availability of products and services. This explains why advertisements are rampant and ubiquitous in Mumbai Metro Trains.
The Mumbai Metro Line 1 (Versova-Andheri-Ghatkopar corridor) has a ridership of 70 crore commuters. Additionally, on 19th January 2023, P.M. Modi flagged off new Metro services for Mumbai by launching Metro 2A (Dahisar - D.N. Nagar) & Metro 7 (Dahisar - Andheri-East), also called Metro Line 2A & 7 (Phase 2). Metro 2A between Dahisar & Dahanukarwadi Phase) was already completed in April 2022. All this adds to the burgeoning commuter population for Mumbai's metros. This enables advertising in Mumbai Metro Trains to bring rich dividends through the maximum spread and reach of product information, visual effects, services, and business on offer.
Thus, advertising in Mumbai Metro Trains or metro advertising generates good business avenues, customer convenience, multifarious dissemination of information, and easy accessibility to all customers and the general public alike. This paves the way for rich hauling of revenues & earnings to product manufacturers, buyers, sellers, and advertisers.
To facilitate optimum, attractive, easy eye-ball contacts, advertisements are displayed both inside & outside of Metro Trains. Varieties of such displays are platform billboard advertising, high-definition digital screens, ticket advertising, train wraps, static media, median junction advertising, etc.
There are others like Metro Bridge Panel advertising, the most popular Out of Home (OOH), or outdoor media in prime locations. These are basically used by cellular operators, property giants, and varied FMCG companies. Such a variety of advertisements offer wide coverage of your target audience. In this context, one needs to mention Wrap2Earn & LytAds, as the best advertising company, specifically in the car segment, adding to the advertising boom in India!
As Metro Train commuters form the bulk of the middle class, upper middle class, professionals, traders & skilled workers, these attractive, beneficial advertisements easily and persistently get eyeballs fixed, thus creating great business opportunities; higher sales, and marketing turnover. This greatly benefits all stakeholders' profit margins and business turnovers. Above all, the sheer visual & colorful delights from beholding a variety of advertisementing on Mumbai Metro Trains are simply fascinating and mind-boggling!