Cityscape Canvas: Prince Pipe's Bold Cab Branding Move in Mumbai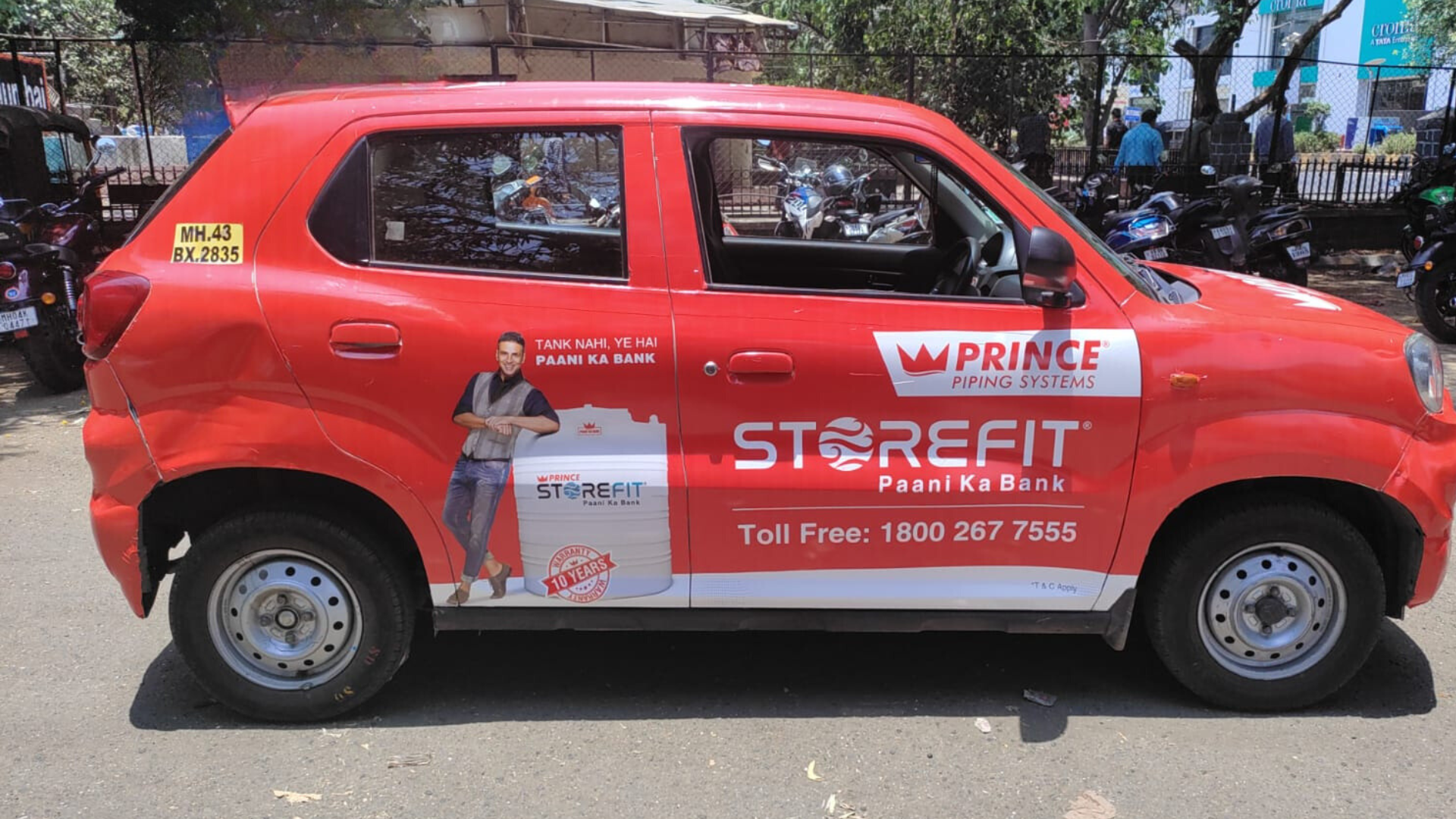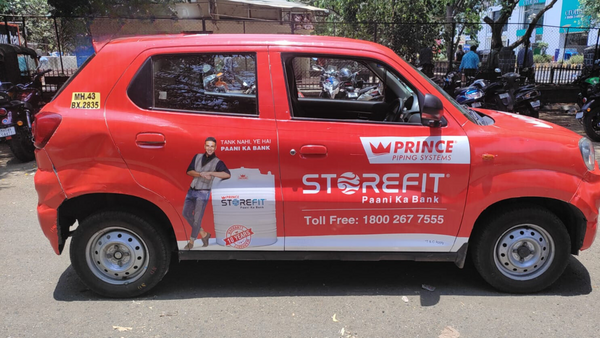 Introduction
In a nation where water demand is ever on the rise, Prince Pipe emerges as a beacon of innovation in plumbing, irrigation, and sewerage technologies. With over 7200 SKUs, they offer an extensive selection that caters to diverse needs.
A Bold Vision
Prince Pipe had a clear vision: they wanted to rev up their brand visibility, do it cost-effectively, and create a buzz that would turn heads. Oh, and let's not forget the big announcement - revealing their new brand ambassador Akshay Kumar!
A Visual Symphony: Mumbai's Streets Painted Red and White
Picture this: 210 cars traveling the streets of Mumbai, adorned with striking red and white creatives that turned heads at every corner. A symphony of cab branding options like Full wraps, partial wraps, and 4-door wraps were employed keeping in mind both impact and frequency.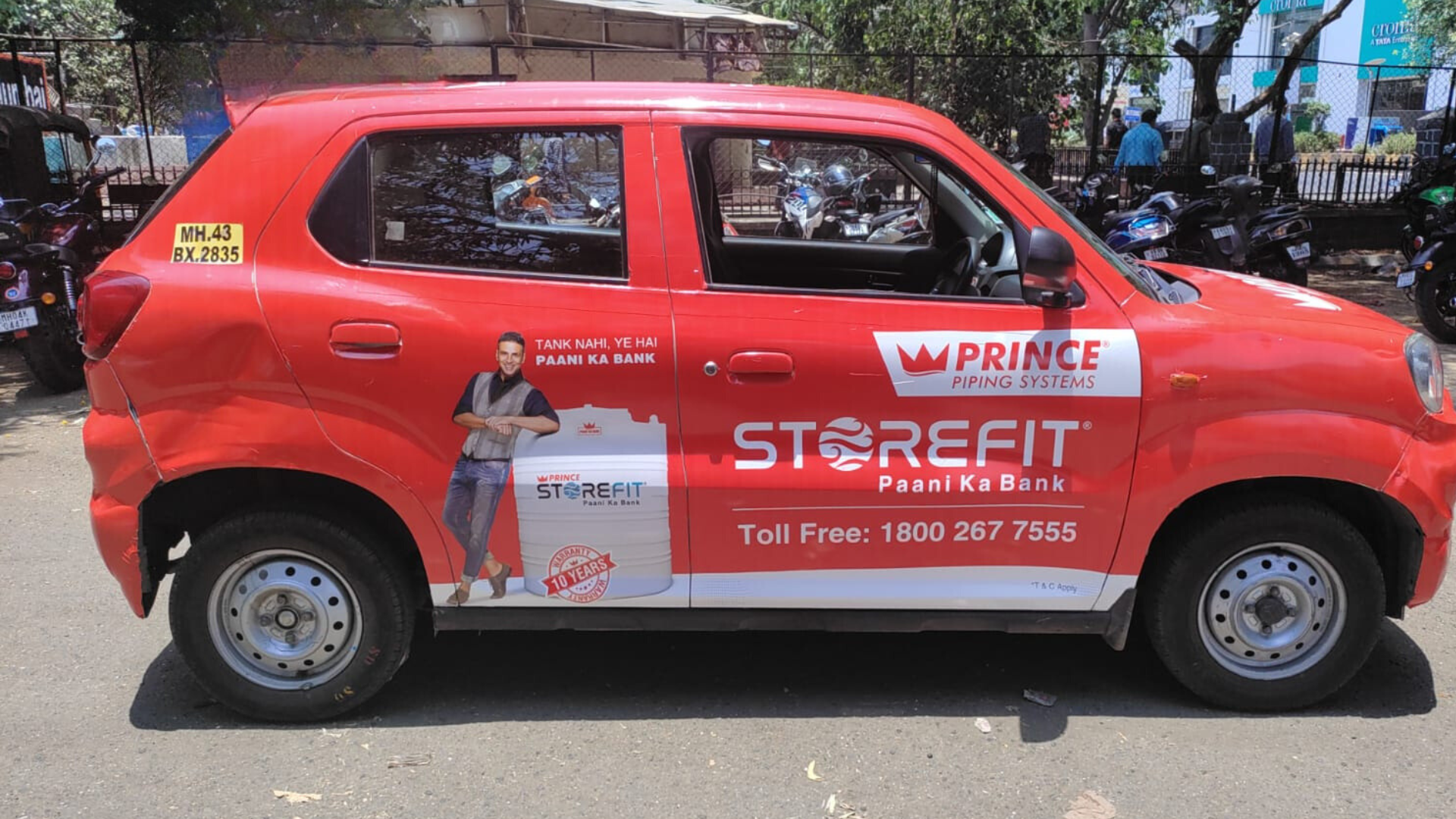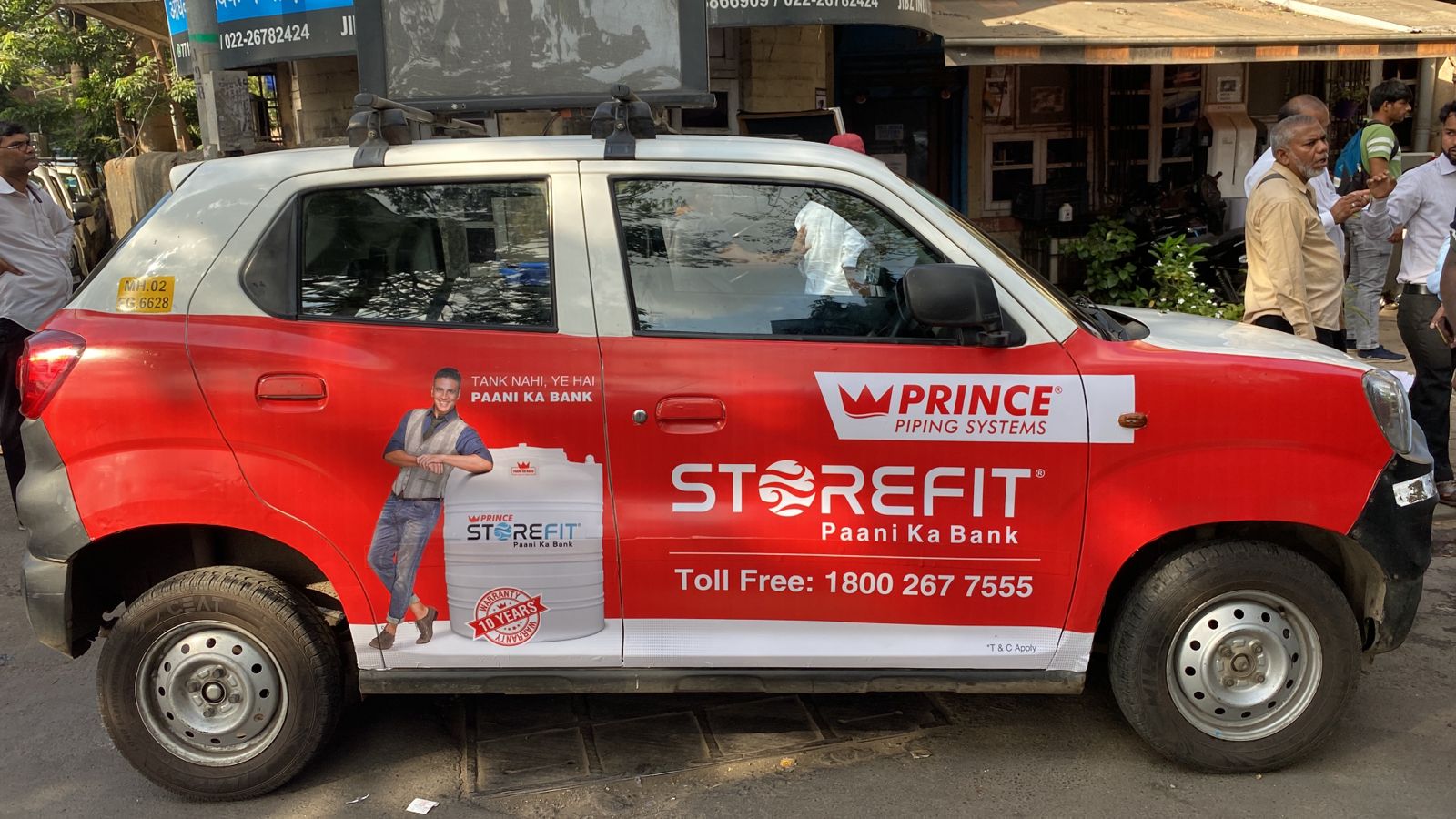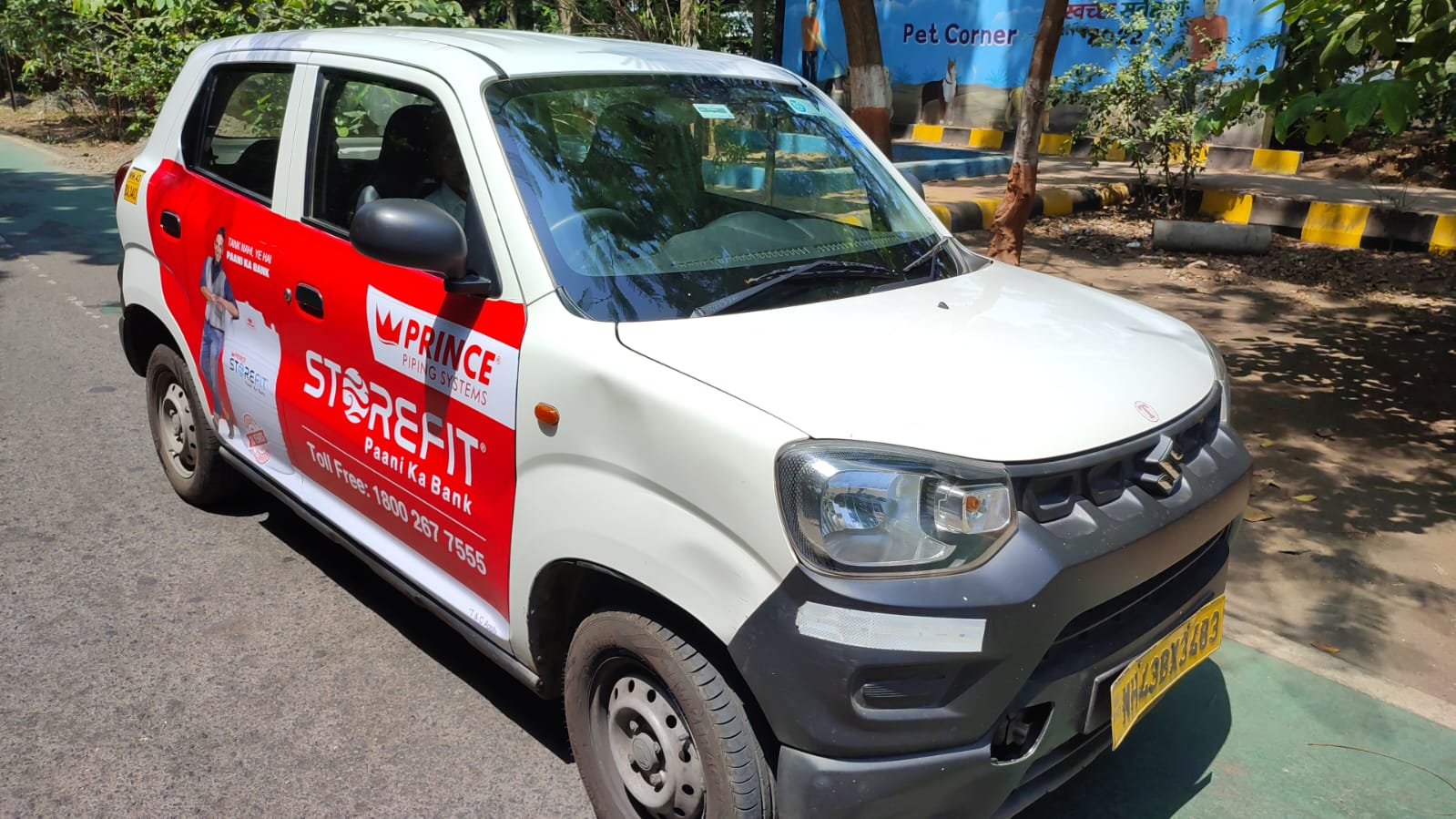 Impact That Leaves a Mark
The 3-month campaign left an indelible mark with a whopping 260 million impressions and 3 million kilometers driven! A convoy of Full cab wraps ensured an immediate and impactful reaction. Partial and 4-door wraps provided the magic formula for building frequency, helping the brand reinforce its messaging. The long duration of this campaign helped build this association of red and white cabs on the road to 'Prince Pipes; among the public.
The response was heartwarming, with customers and local vendor partners reaching out to compliment the overall activation.
A Masterpiece Unveiled: Blending Innovation and Expression
In the midst of a competitive branding landscape, Prince Pipe's cab wrap campaign stands as a pioneer of innovative expression. By combining their dedication to water solutions with Wrap2Earn's expertise in effective advertising, they have created a campaign that speaks volumes. So, the next time you glimpse a red and white cab coursing through Mumbai's streets, recognize that it's not merely a ride – it's a canvas of branding brilliance that Prince Pipe painted for the city.