Full Car Wrap Branding - New Trending Medium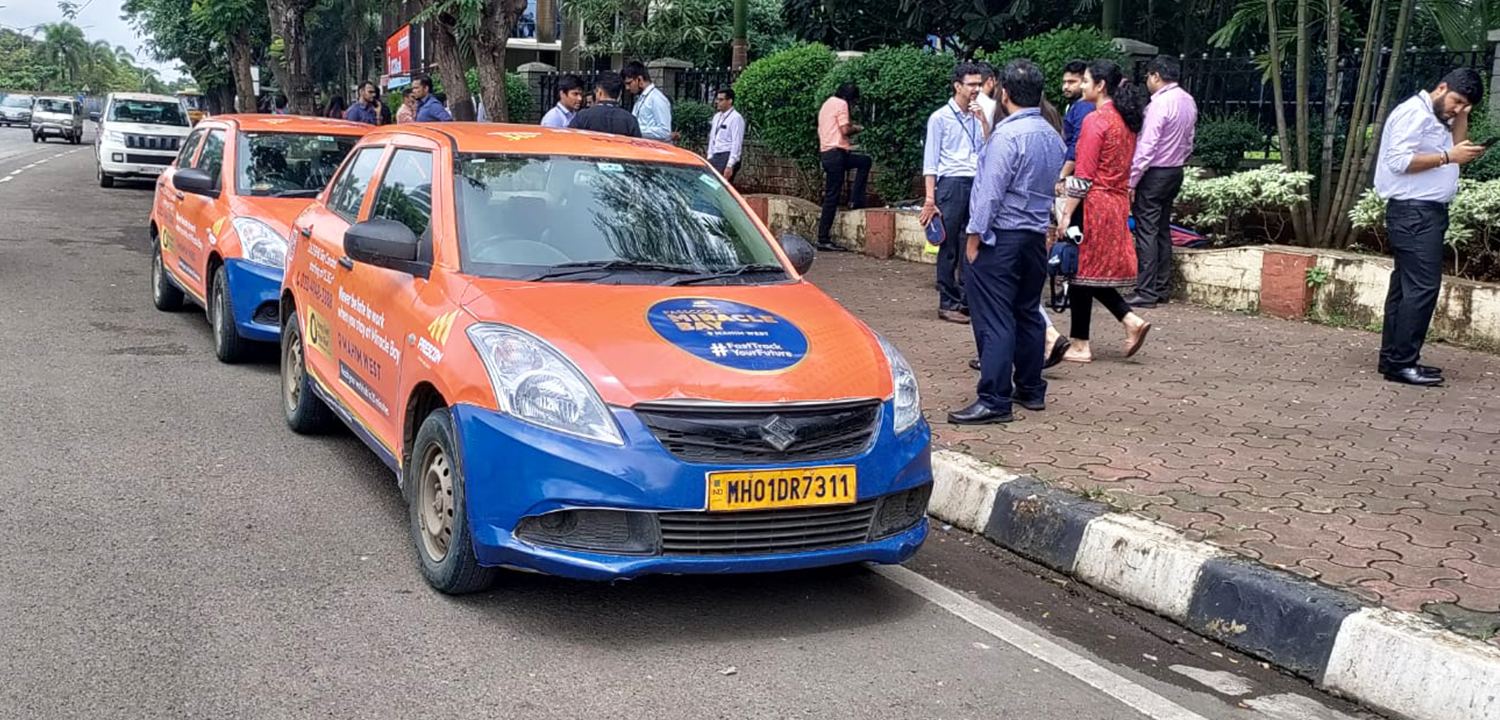 I was once waiting in traffic on the road in Delhi when my eyes were struck by a car. After that, I noticed other people had been struck by it as well because that car was a cab with a partial wrap on it that read," Cabs for Women, by Women." Such a thing in Delhi is a relief and especially during the night, a safe and sound option for lakhs of working women and their families.
Later in The Times of India, I read about that cab again. This cab agency called 'Women on Wheels' employed women drivers for Women Passengers only. This was an initiative to provide a sense of safety in cities like Delhi. The cab promoted its own organization through car branding. This sounds like a total success! Doesn't it? Others may have had similar initiatives, but this one was highlighted. Why? Because of car branding or car wrap advertising.
What is car branding?
Car branding or car advertising is the wrapping of a brand name, logo, slogan, or using other marketing techniques to identify or create an image for the company. That boosts brand recognition, Car branding is beneficial for businesses to spread the word about their products and services. It is also beneficial for customers as it helps them identify the company's products and services, such as Women on Wheels. Car branding can also help to create a positive image for the company.
Transit advertising used to revolve around autos, buses, trains, etc. but now cars have also entered this race. There are many reasons why people should go for car branding. Branding on cab or advertising on cab can help to increase brand awareness, build brand equity, and create a strong connection with customers. That ultimately helps to improve sales and profits as it is a creative way to make people recognize the brand and target them.
Car branding media agencies like Wrap2Earn provide various services, from four-door and partial wraps to full-cab wraps. It is an advertising specialist that helps brands with cost-effective ad campaigns of high impact. Advertising on cars or cabs, specifically allows the company to reach an entire city with its ads. Brand specialists are available in cities and states such as Delhi, Mumbai, Kolkata, Chennai, Jaipur, Pune, Lucknow, Ahmedabad, Bengaluru, Hyderabad, and Indore.

When a company uses this method, the brand is exposed to a diverse demographic audience, connecting you with potential customers and increasing sales. As car advertising is relatively new in transit ad campaigns, it is likely to be more effective than other mediums.  
In comparison to other OOH formats, we provide a cost-effective method of generating high impressions and measurable returns. Our expertise in cab branding & cab advertising, combined with our pan-India network of commercial fleet partners, enables us to execute successful campaigns at very reasonable rates. Our advertiser dashboard's real-time analytics allow you to monitor the performance of your campaigns too. Thus, Wrap2Earn makes sure your brand remains unmissable, unskippable, and unstoppable with us!