Benefits of Taxi advertising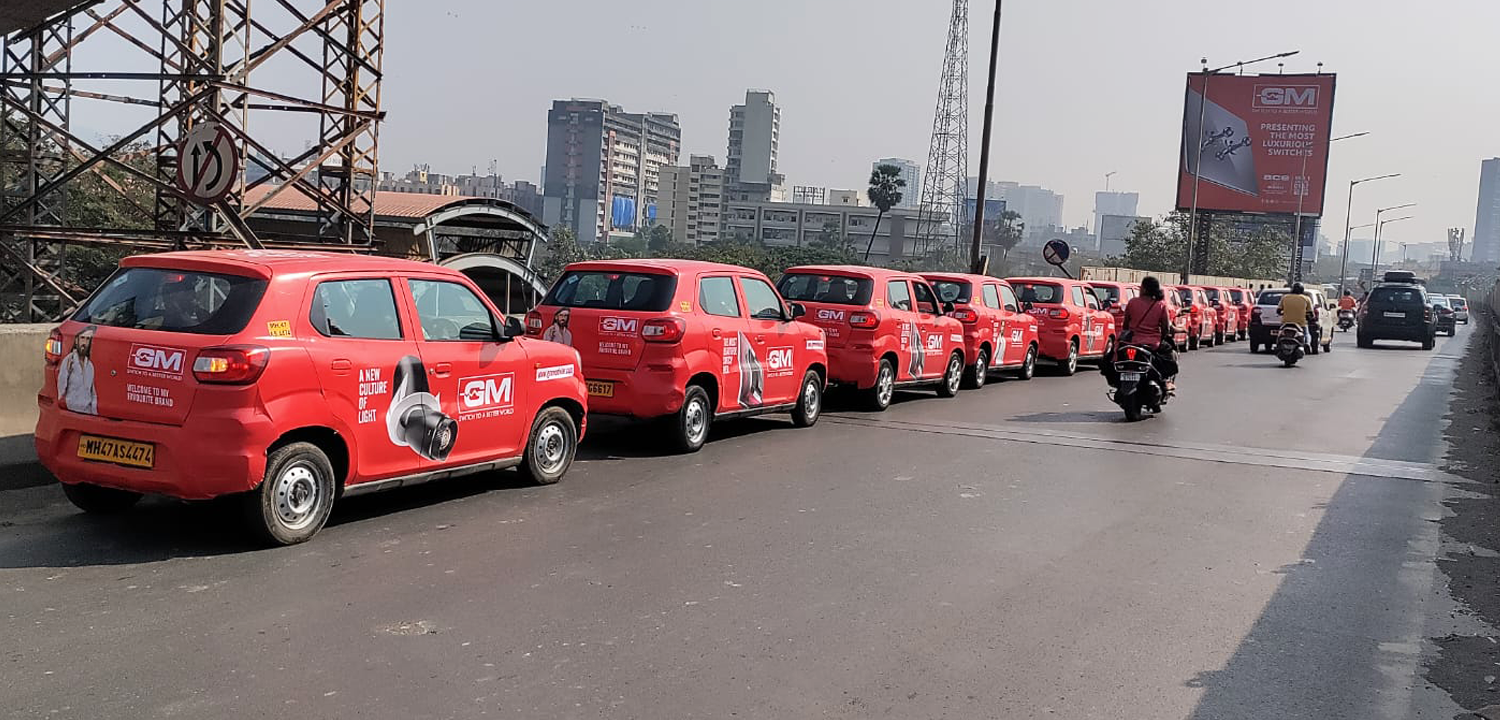 Marketing is the engine that drives firms and determines how long they will last in their journey in the market. Advertising, promotion, and branding are crucial to a company's success and marketing strategies like taxi advertising often play a role in its success. It helps in increasing brand or company awareness.
Taxi advertising campaigns continue to be at the heart of marketing strategies when the company's marketing objectives, target market, and methods for achieving those objectives are considered. As it is among the variety of factors that subtly influence the choice of consumers including price policies and advertising campaigns.
1. More reach. More potential
Taxi advertising has an unskippable reach, people on their phones and TV skip advertisements to stay tuned to the entertainment. On the road, the jingles and taglines seem more amusing, and people don't skip reading them when there's traffic. Potential customers are immeasurable here and the audience scope and potential are at their peak level whether it's on the running road or a traffic jam.

2.  Boost brand awareness and value
Taxi advertising is highly frequent, so people are more likely to remember it after seeing it multiple times. Let's say If you are from Delhi NCR or any other state and city, have you seen posters of political parties? Or maybe the correct question is how many times have you seen them? The answer would be thousands of times and when you were asked this question it immediately clicked in your mind. That's what happens when you see anything multiple times, and Taxi advertising does that for you because Taxis are never on breaks, they keep going to areas with high population density such as malls, colleges, and crowded complexes, etc. and so do your ads. This leads to you getting maximum leads. We will run a rough calculation and estimate how many people have seen those ads: Suppose a cab does 10 trips per day on average and you have 2 passengers per trip, which amounts to 600 people per cab per month. Now, calculate how many pedestrians and on-road traffic might have seen the ad? Aren't the numbers amazing?

3. Reach to a large audience
Furthermore, it can be very targeted. Businesses can choose to target a specific area or demographic where they are most likely to use their goods or services. A strong consumer influence can be formed by tailoring the product to the people, culture and region where it will be sold.  

4. Extremely cost-effective marketing tool
It is one of the oldest and most widespread means of marketing and promotion. Because it is effective and within the budgets of every business which is mostly the company's major concern. Its pocket-friendly features and useful impact are the reason that makes it the first preference of local and small businesses.

5. Better ROI
The best ROI is provided by taxi advertising over any other type of outdoor advertising. It is imperative that marketing strategists don't overlook it. This is because it is the only way to ensure exposure to a product or service that you want people to know about, regardless of how big or small the company may be.
Taxi advertisement is a cost-effective tool for generating leads and creating brand awareness of the business. Its affordability and effectiveness explain its large number of users, as it is the only place where people won't ignore the ads. Try it next time you're on the roads of Mumbai, Delhi NCR, or anywhere else and you will see quite a few taxis promoting brands.