How can I do retail branding?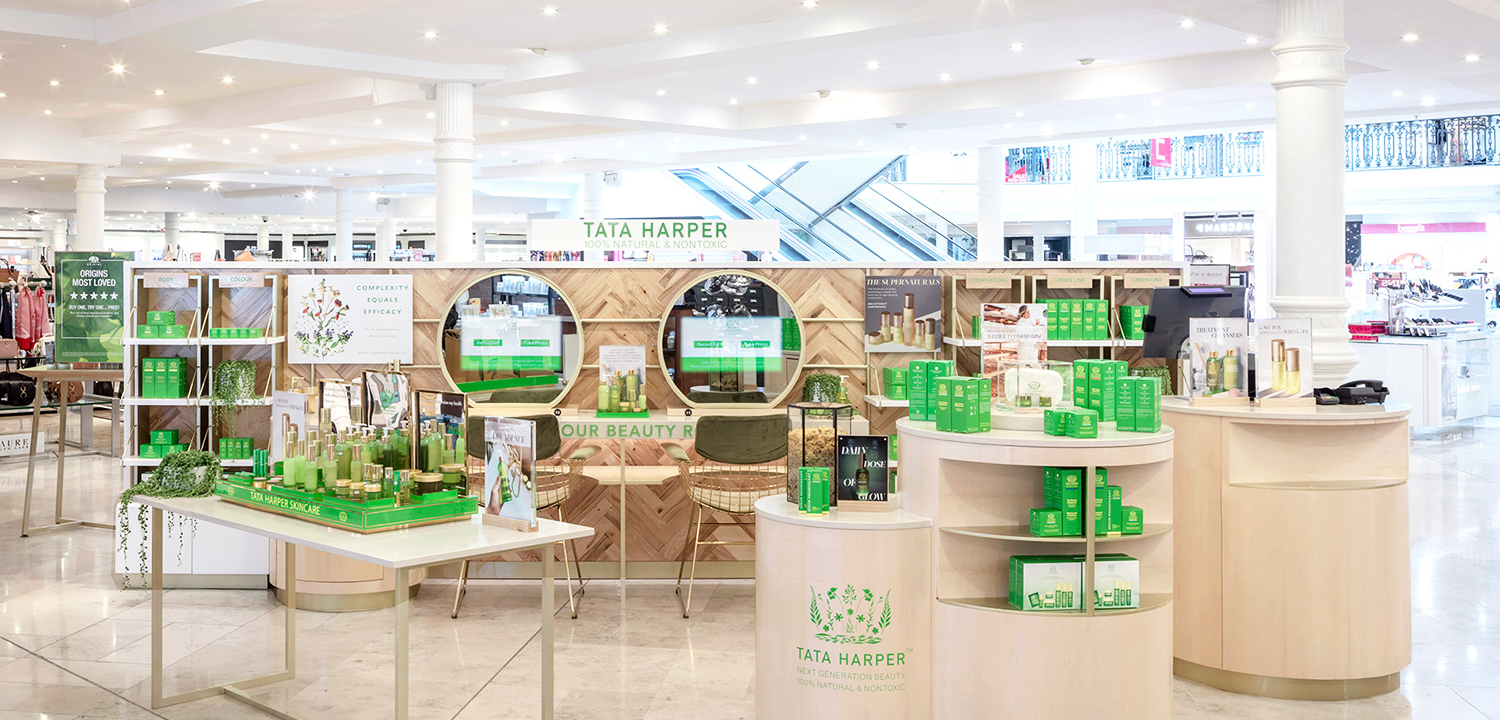 Retail branding forms a strategy for building a strong perception of your store in your customers' minds. This leads them to the garden path, evoking positive feelings and allowing your customers to get interested in your business in an appropriate way. The brand is the aspiration the customer wants to buy, which is the core truth of the brand. Therefore, a brand is an identity - the story you spin to customers, to relate with them.
Retail branding, therefore, is the sum total of all experiences your patrons, prospects and customers have with your company. Your brand lives in daily interactions your establishment has with your varied customers plus the images you share, the content of your marketing materials posted on social networks and on websites
To do strong retail branding, you need to be trustworthy and provide excellent customer experience. Hence, such a desirable goal entails investing in goal branding. Developing a strategy will help you to create a successful and sustainable business, that customers highly value, recognize, and trust.
The retail industry depends on three vital factors: high-quality products, superb customer experience, and unique shopping satisfaction. Must endeavor these things well with strong branding and visual designs, which are fundamental to creating solid branding. Take care to ensure your designs complement your retail branding right from your company logo to your website design.
Retail branding examples pertain to stores like V-mart, Easyday, Spar, D'mart, Foodworld, and Reliance, where there is direct contact with the end user, and must effectively live up to their brand reputation daily. People stay loyal to brands they appreciate. This is the reason why famous brands like Walmart, Trader Joe's, and Target thrive. People trust these brands enormously. Retail branding forms a strategy whereby stores, like products, are uniquely marketed to optimize sales and reach. A retail brand is a group of retailers' stores with unique names and logos.
Aiming for recurring success and attraction, brands focus on offering low prices, reward systems, convenient store locations, and other essential factors that contribute to building brand loyalty, easy visibility, and awareness. Importantly, investing in quality customer care & service offers a substantial competitive edge to retail brands.
Building a strong retail brand requires appropriate understanding and adaptability to the latest trends in vogue. Younger consumers are easily swayed by upcoming trends. Gen Z and Millennials are highly influenced by trendy styles, fashion, music, colors, etc. Hence, the quintessential necessity of adapting your business to the latest trend manifestations.
An interesting, instant satisfactory insight, to boosting your retail branding, would be:. Give maximum attention to popular music on TikTok, if running a coffee shop. This will instantly charm your young customers, making them feel more welcome, homely, and comfortable, in such an exuberant ambiance and environment.
For retail branding, taking advantage of the latest technology is paramount. This creates a holistic shopping experience. Samsung Experience Store freely allows its customers to test and play with their products, to get a complete feel. Customers can connect their Samsung devices to their large-screen TVs, do device repairs, get consultations, and more in their physical store. This enables customers to see what the brand can do to make their life easier.
We also know that new upstart retail brands like SHEIN are effectively challenging big retail names such as Zara and H&M because SHEIN more accurately reflects modern trends. Without having physical stores, SHEIN wins over other popular clothing retail brands, because it leverages social media and influencer marketing to promote its products. It creates trendy and affordable items by having nicely branded and easy-to-use eCommerce websites.
As competition is fierce in retail branding, one must invest in creating individual experiences to avoid lagging behind. Strong branding is essential to a retail business, especially for those operating a retail business at more than one location. Staying consistent with your branding is important. A case in point is about Apple stores, which look the same worldwide. That's why people feel comfortable having a similar experience at any Apple store!
To help augment rich business dividends in retail branding, display advertising on cars entices the masses to visit your stores more frequently. As such, Wrap2Earn & LytAds, being the best advertising company in India, in the car segment; will positively help in flourishing your retail branding business to a large extent through their independent media agency BuzzOmni.