Prescon Homes: A Colorful Roadmap to Brand Visibility in Mumbai

Introduction:
Prescon Homes, India's preferred real estate developer, has established a strong reputation for superior quality construction, delightful customer experiences, and timely project delivery. With over 2000 happy families settled in Prescon homes nationwide, their unmatched goodwill speaks volumes.
Seeking to promote their Mahim properties and target working-class professionals, Prescon partnered with Wrap2Earn to create a high-impact and memorable brand experience.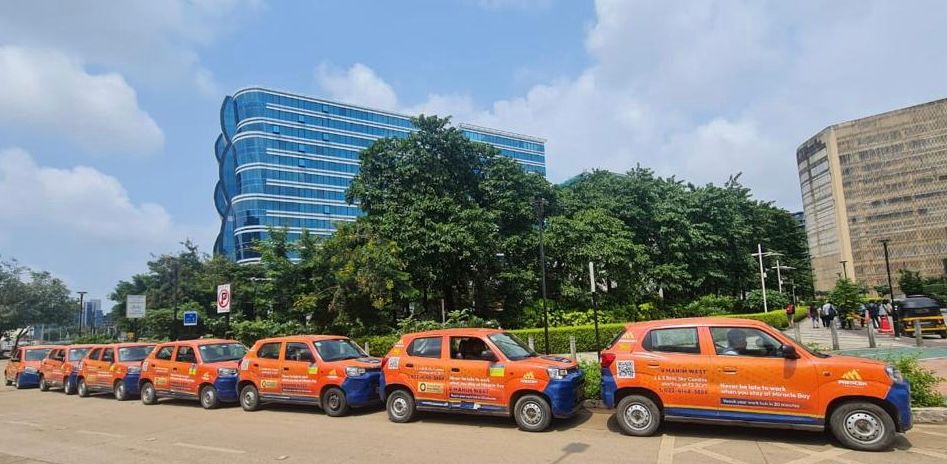 Painting the Streets Orange:
Prescon Homes took to the streets with over 50 cars wrapped in eye-catching orange cab wraps, turning heads and capturing attention for a remarkable period of 3 months. The vibrant cabs strategically covered corporate parks in Mumbai, effectively reaching their target audience of working professionals.
Prescon organized over 6 roadshows per month to ensure brand emphasis, offering pick-up and drop services for site visits. They also used this opportunity to carry out a Pamphlet distribution activity. The campaign showcased their Mahim properties as the ideal solution, emphasizing convenience and a luxurious lifestyle.
Now, let's address the elephant in the room; What was the impact of Prescon's cab branding campaign?
The results speak for themselves! With over 800k kilometers driven and 59 million impressions achieved, the campaign was an enormous success. Prescon gained immense visibility and brand emphasis in their desired micro markets. The iconic orange cabs became synonymous with Prescon Homes, symbolizing their commitment to excellence in the real estate industry and capturing the attention of Mumbai's residents.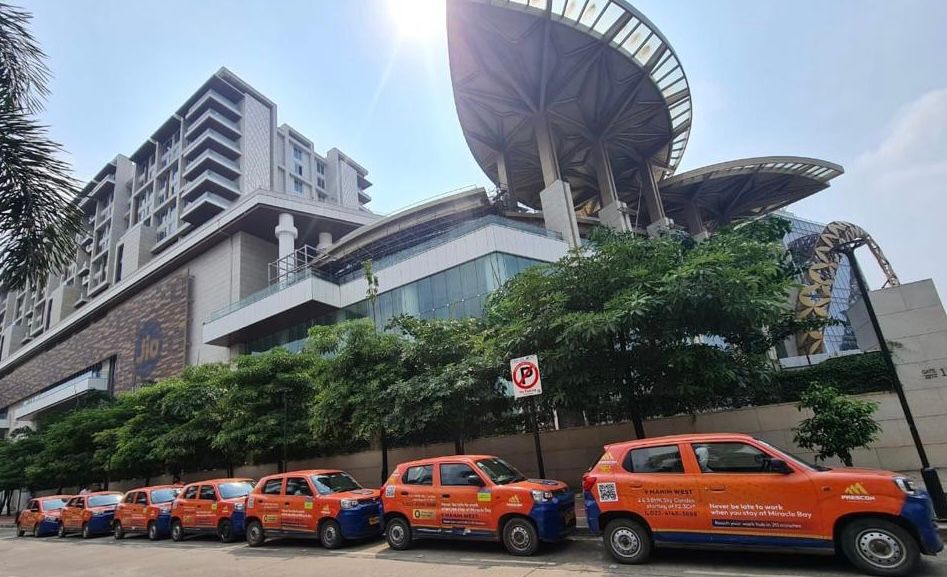 Here's what Rajeshree Pawar, Prescon's Marketing Manager, had to say about the campaigns:

"I am thrilled to share my experience with wrap2earn. We have executed 2 campaigns with Wrap2Earn to promote our upcoming luxury residential project in Mahim. The 3-month campaign featured 150 cabs wrapped in Prescon colors featuring the project. We have also executed captivating roadshows at prime locations such as BKC, Andheri, Shivaji Park, and South Mumbai strategically targeting working professionals and creme residential areas. The roadshows were inevitable & created a strong impact. It helped create immense visibility for our project in our desired micro markets. Wrap2Earn's expertise in targeting Commercial Business Districts and their meticulous execution truly impressed us. The wrapped, orange cars became iconic to PRESCON MIDTOWN BAY. I highly recommend Wrap2Earn for their exceptional advertising solutions that deliver remarkable results."
Conclusion
Prescon Homes' collaboration with Wrap2Earn has brought their Mahim properties into the spotlight, captivating the streets of Mumbai with their vibrant branding campaign. Through eye-catching orange cab wraps, engaging roadshows, and direct advertising, Prescon Homes has successfully reached their target audience of working professionals. Prescon Homes continues to set new standards in the real estate industry, leaving an incredible mark in the hearts and minds of their customers.