Take a ride with Programmatic DOOH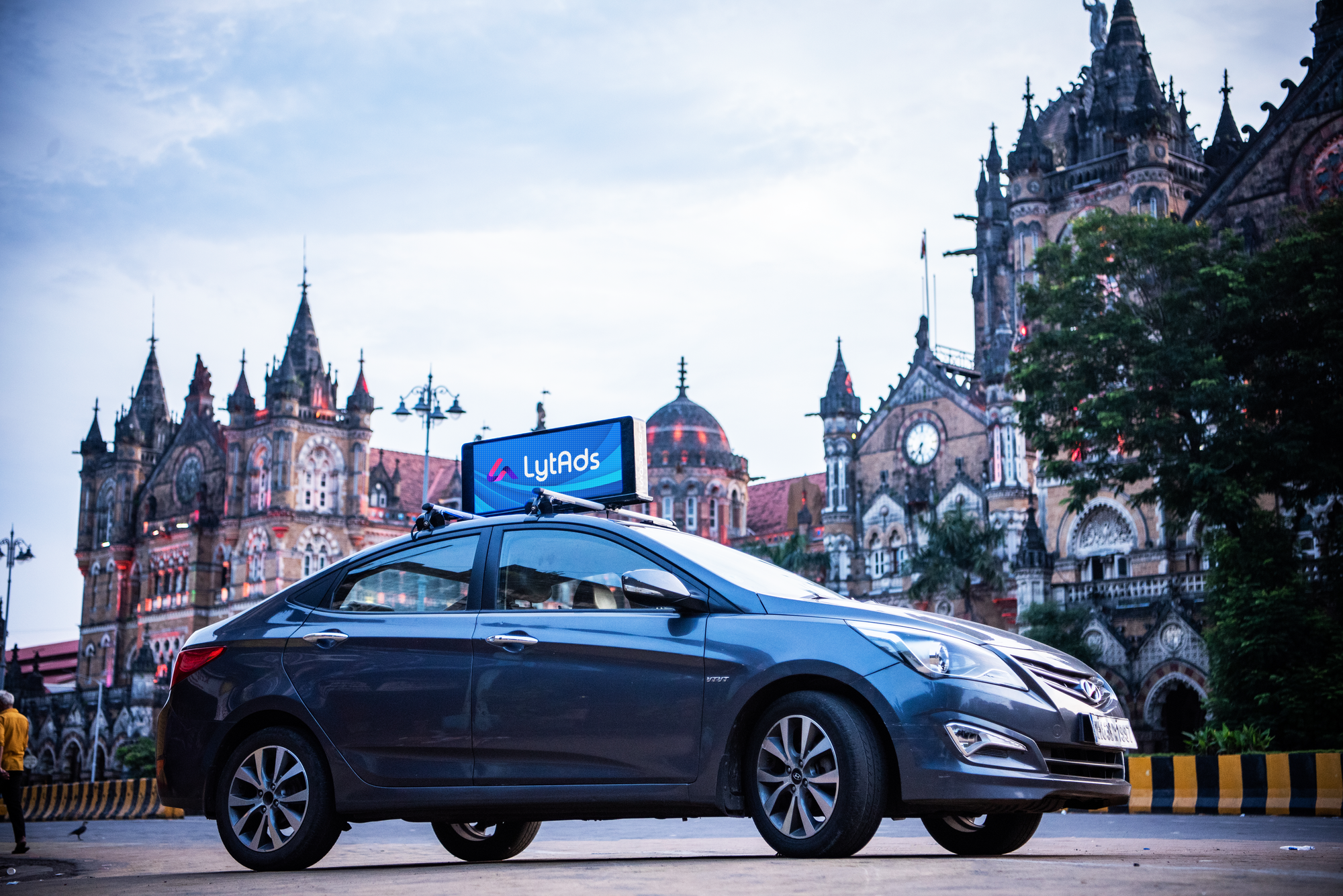 "Change is inevitable, Growth is Optional". With this famous quote in mind we will be accessing the changing landscape of DOOH and how a brand's growth depends on it!

It is a well known fact that Out-Of-Home Advertising has been of paramount importance when it comes to 'getting your brand out there' - but with digital marketing (specifically social media marketing) piggy-backing on the work-from-home culture, pushing ads on social media and digital devices - hammering audiences with promotions is the new normal.  However, there is always the unavoidable factor of 'block', 'turn-off', opt-out' and 'unsubscribe' when it comes to marketing through social media.
So, as a brand who wants to reach out but is dabbling between the idea of choosing between social media and traditional OOH - we might have the right fit for you - Digital-Out-Of-Home (DOOH). Spreading like wildfire due to the over saturation of social media marketing and changing the landscape of Advertising with the myriad of advantages - DOOH has been proved to have a far better ad recall with a lift in sales as compared to any other form of advertising.

No doubt that traditional OOH is the best way to reach out - but it often leaves brands with the question of 'how and when' their message has been seen, with a huge ad spend that did not guarantee the ROI. DOOH however, has a much focused approach that enables you to control your contextual message - what's more - Programmatic DOOH (pDOOH) enables you plan your ad displays according to the time, place, target market etc. giving you complete control over the 'how and when' of your campaign.
Designed for precision and accuracy pDOOH is paving the way for intelligent advertising - imagine you are a restaurant with the need to promote your meals; with pDOOH you are able to target your creatives to specific audience at a specific time of the day - breakfast menu during the day, salads and lunch menu in the afternoon followed by dinner dine-in menu in the evening all with a simple click of a button from the comfort of your home-office, Oh! and not to forget that you get real-time data that lets you in on the demographics of your target audience.

pDOOH is made available in various platforms, some of the most effective ones are - Smart Screen Billboards, Bus Stand Screens, and Taxi Top Screens. To narrow down the choices further based on budget - Taxi Top Screens is a clear winner! Taking your brand on a ride to success through Programmatic DOOH, taxi top screens are as the name suggests, screens on the rooftop of taxis and ride shares that are driven around the city street, reaching corners that a monster size billboard or any other form of OOH is unable to. Especially, taking into consideration the chaotic traffic in India where half of your time is spent on commuting from point A to point B - this is by far the most effective channel of advertising your brand.

Here are some of the benefits of Programmatic Digital-Out-Of-home Advertising:
Flexibility in ad campaigns: Technology that aids you to control your campaign according to your target market, upcoming event, time of the day and much more.
Real Time Data: Equipped with AI - you are able to gather information about the audience, trigger ads based on live feed and behavioral triggers.
Geofencing: Based on the location of your TM or your store location , pDOOh lets you control your promotional activities.
Real-Time Bidding: By-passing the meeting - proposal- negotiation phase and saving you time and money, online real time bidding lets you partner with your preferred DOOH platform best suited to your brand.

So, in a world where "change is the only constant" - it is beneficial to go-with-the-flow of the ever evolving world of advertising and be a part of this growth. Watch your brand take a leap of success, reaching out to your desired audience while keeping an account of your ad-spent, display time and ad-recall - this is the most effective way to be!

Don't hit the brakes on promotions just because you have a limited ad budget - Let LytAds Taxi Tops take you on a journey that will imprint your brand on the minds of millions.



Reference:
https://www.alphadigital.com.au/blog/advice/why-programmatic-dooh-is-on-the-rise/
https://skoop.digital/2019/11/21/programmatic-dooh-the-holy-grail-of-advertising/
https://resources.billups.com/articles/what-is-programmatic-dooh-and-how-can-it-help-your-business