What is Taxi Top Advertising?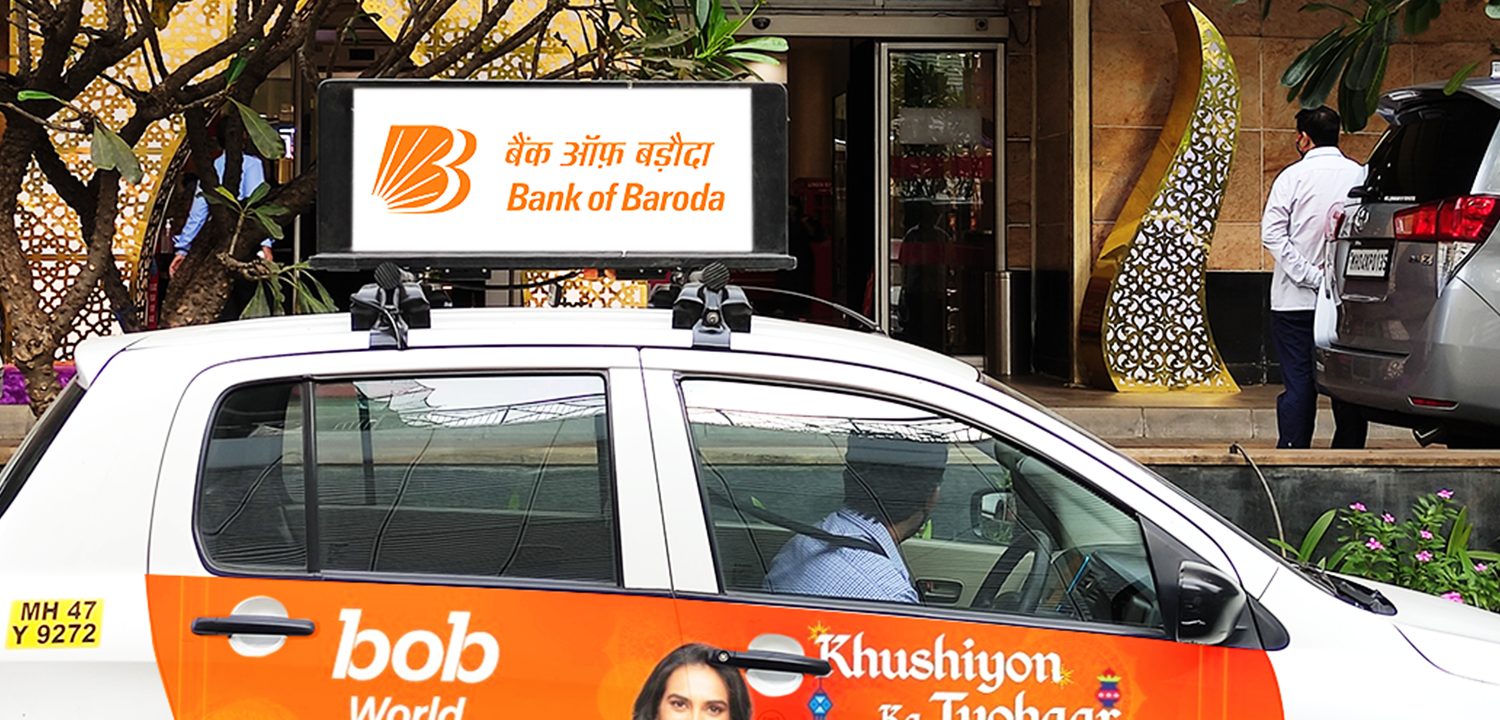 Taxi ads are quite popular in cities like New York, Boston, Chicago, Los Angeles, etc. Just search "Taxi in New York" on Google and you will instantly realize how popular it is! To get people's attention, advertisements are displayed on digital screens at eye level on the roof of cabs. Taxis travel around the entire city day and night. This makes it possible for advertisements to be seen by individuals 27×7 enhancing visibility and serving as a constant reminder and great for brand recall value.
Developed countries including the US, UK, Japan, Germany, and China spend billions on taxi cab advertising. That demonstrates the importance and effectiveness of taxi advertising. The Indian market is now beginning to see the same trend. Taxi advertising in India has given rise to taxi ad agencies that help brands reach out to the attention of native people, travelers, and tourists, whether they travel by taxi or not.
Taxi top advertising is a form of advertising that uses the roof of a taxi cab & or the exterior body of the vehicle as a billboard. Taxi top ads are usually illuminated and can be seen by pedestrians and motorists alike. Taxi top advertising can be beneficial to the company as these screens are supported by technology which helps you tweak the campaign messaging, and focus areas & also provides real-time analytics.
Types of Taxi Advertising in India
1. Static taxi exterior door advertising  
A static advertisement is an advertisement that does not include any moving, flashing facets or digital screens. Static taxi top ads are typically made up of a creative printed on a piece of vinyl and are wrapped on the side doors, back or sometimes the entire vehicle. Which you may have seen in cities in India. These are cheaper than setting up a digital screen over the top and still very effective.
2. Digital taxi top advertising
Digital taxi top advertising is a form of out-of-home advertising that uses digital displays to show ads. These displays are usually located on the roofs of taxis. They can show a variety of different types of ads, including video ads, static ads, and even interactive ads like television. These are also their own internet source which helps clients track the performance of their campaign via an online dashboard. Taxi top media have now started to collaborate with companies like Uber India to generate more revenue for both parties.
Final thought : It is common to see taxi ads today, and you may have seen them on highways and roads in your own city. Digital and LED taxi tops are also used, but they are more recent and currently present in only a few cities but as regulations become more favorable we can expect to see this grow exponentially.